Instructors
Robin graduated from Georgia Tech with a B.S. in Applied Psychology and had completed all coursework for an advanced degree in Industrial/Organizational psychology when her first son was born. Now with four sons, she has been homeschooling for 17 years and has graduated two from high school. She "strongly encouraged" her oldest son to participate in homeschool competitive speech and debate ten years ago, not knowing it would significantly impact his life and shape his career path. After becoming increasingly involved over that time period, in 2021 she and her husband, Josh, felt led to start a new club in the Atlanta area–Dynamis Speech and Debate, which competes in the Stoa league. Both she and her husband are passionate about competitive debate and speech, knowing the incredible influence it has on our students and through them, our world.
Our family actively worships and serves at RISING Church in Buford, GA.
---
Beth Bacon has taught life science and biology for over twenty years. She currently teaches at Metro Academic Studies. Beth was Teacher of the Year for Daniell Middle School, Marietta, Georgia in 1999. She was listed in Who's Who Among Teachers 2002. Beth graduated with a degree in Education with concentrations in math and science from the University of North Carolina at Wilmington, 1990. Beth has a Master's Degree in Education with concentrations in math and science from Georgia State University, 1998. She attended the Institute for Chemical Education at the University of Wisconsin the summer of 1991. Beth has been a presenter at National Science Teacher Association Conferences, Georgia Science Teacher Association Conferences, and many local schools. Beth has Level T-5 Georgia Teacher Certification. She has completed over 500 hours of biblical training and received a Certificate of Completion from the BTCP (Bible Training for Church Leaders). Beth and her husband Kevin and their three children Kate, Olivia, and Jackson attend Genesis Bible Church of Dunwoody. Beth teaches Sunday School there and is on the Children's Ministry Team.

---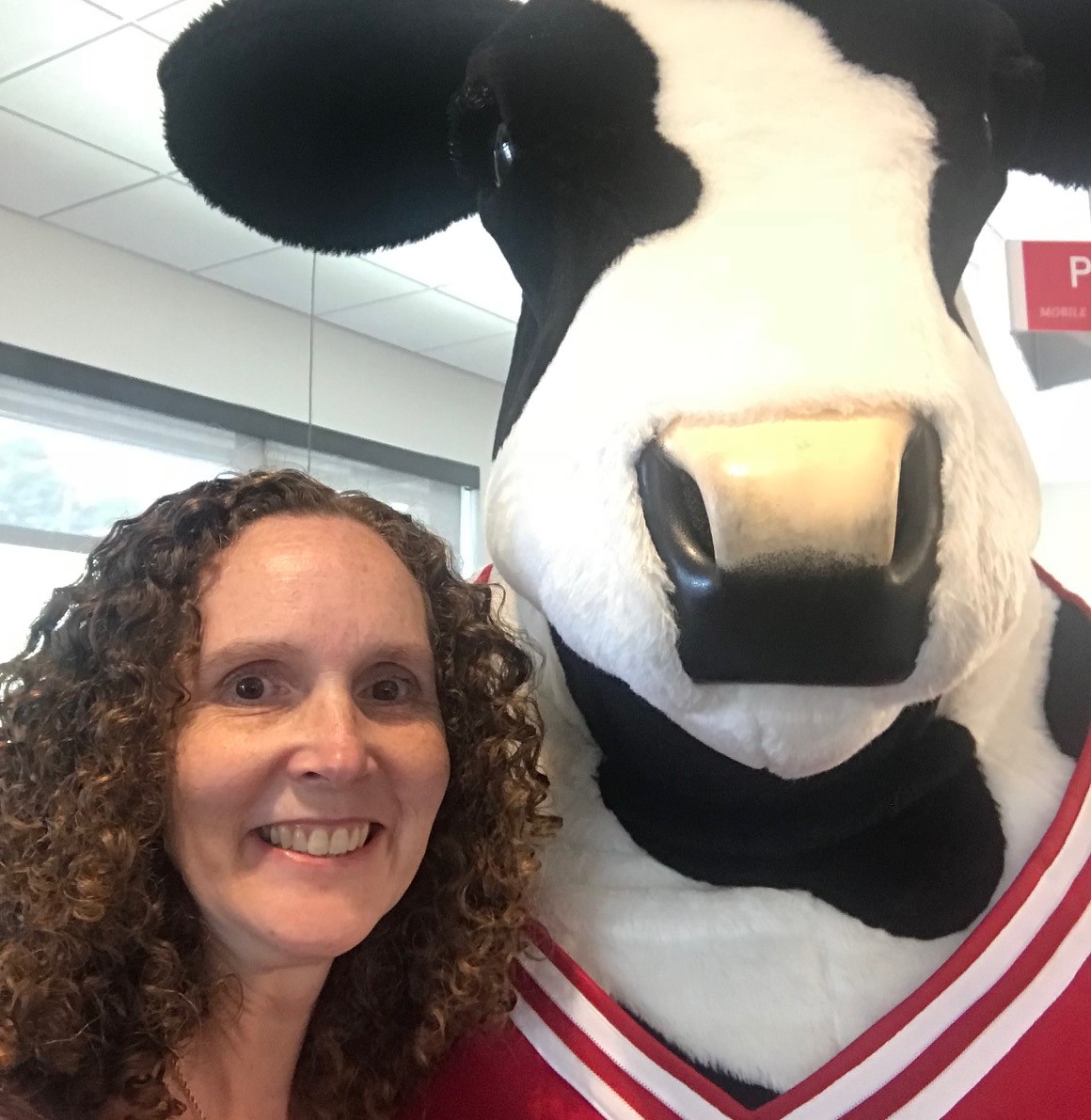 Noelle Bandy has been teaching and tutoring high school and college level math for over 25 years since she moved to the Atlanta area to attend Agnes Scott College and later Georgia Tech where she earned her Masters degree. She taught one year in public school and then several years of freshman and sophomore level classes at Georgia Tech and Agnes Scott. Since 1997 she has also been homeschooling her own five children and has successfully launched three of them into college and beyond. She has been teaching math to other people's homeschool kids for the last several years. What she loves best about teaching mathematics is the opportunity to share the never-changing, easily accessible yet infinitely complex aspects of God's creation. Did she mention she loves math?
Noelle and her family attend St. Elias Antiochian Orthodox Church where they are involved in pretty much everything. She loves to cook and knit and read and drink coffee. She is married to a structural engineer named Brent.
---

Teaching Experience

Over 12 years teaching Spanish from grades pre-school to high school.
Compiled unique Spanish curriculum with cultural integration and emphasis in conversation with native speakers.
Taught ESL and sign language to Spanish speakers abroad.
Cultural Experience

Native Spanish speaker who learned ESL as a teen.
Travelled to several Spanish speaking countries and researched cultural and linguistic differences among Spanish speakers.
Translating Experience
Over 20 years translating for several ministries and organizations in the U.S. and abroad.
Education
B.A. in Social Communication, Major in Journalism from UCAB in Caracas, Venezuela.
B.A. in Bible, Minor in Media Communications (Summa Cum Laude) from Johnson University in Knoxville, TN.
Certified Broadcast Announcer from UCV in Caracas, Venezuela.
---
David earned the Master of Music degree in conducting from Southwestern Theological Seminary in Texas. His extensive study of solo and chamber repertoire placed him under the coaching of Janos Starker, Lynn Harrell, Claus Adam, Leonard Rose and Samuel Mays. David received a Bachelor of Music in Cello Performance degree from Indiana University, where he studied with Fritz Magg.
Since coming to Atlanta, David frequently performs in the Southeast as soloist, and chamber musician where he also serves as pedagogue, composer and arranger. He regularly plays with the Atlanta Opera and has recorded as soloist and chamber musician on several CD recordings and has also recorded with Trey Anastasio, Steve Green, Michael W. Smith, Amy Grant and others.
Currently, David is the Director of Orchestras at His Masters Voice School of Music and Art in Stockbridge, GA. He has completed his eighth year in that position and, for the past two years, has been the Director of Orchestras at Joyful Noise Band, a homeschool music school in Marietta, GA. David also conducts private lessons.
David has two daughters who are now grown. His eldest, Sara, is a harpist and has received the Bachelor of Music degree in performance from Columbus State University. She is currently enrolled at University of Michigan's Music School to receive the Master's degree in harp performance. His youngest, Ana, works with neglected animals and has recently joined the police force in Gwinnett County. He attends a new church plant, Tucker Presbyterian Church, and is head musician there composing and arranging for string quintet, flutes and piano weekly.
More information may be found on CMA website here: https://chambermusicatlanta.com/atlanta-musicians/david-hancock/
---
Teresa Hatten is a graduate of Fisk University with a BA degree in Applied Mathematics. For more than 26 years she worked in the corporate sector in various assignments and Management positions including Engineering, Planning and Analysis, Human Performance Technology, Course Development and Instruction. She became interested in learning sign language in the 1980's after seeing it expressed during church worship services. Her journey into the Deaf world began through a small sign language class offered by the church. In 2004, after completing and accomplishing ASL skills training courses in the Sign Language Interpreter Program at Georgia Perimeter College (now, Georgia State University), she transferred to Gupton-Jones College of Funeral Services. She received a degree in Mortuary Science, became a licensed Mortician and took the helm as General Manager of her parent's funeral services establishment in the state of Tennessee after the passing of her mother. Teresa is an ordained Minister; Served as an Assistant Pastor in Louisville, KY, Associate Minister in Birmingham, AL and Atlanta, GA. For the past 4 years, s
he served at the Atlanta Area School for the Deaf (AASD) as
Assistant
Librarian three days a week.
Until recently, she provided a service through WOHL Communications Services as a Reader, Scribe or Proctor for candidates with disabilities who are required to take national, state and local examinations and certifications. Teresa has completed continuing education courses in American Sign Language (Basic and Advanced) at the University of Georgia. She and her husband Jiendesha "JD" Hatten have been married 42 years. They have two children and three grandchildren. Teresa and "JD" worship and fellowship at Buckhead Church Online (due to COVID-19 precautions).
---
Tim brings extensive business, corporate and entrepreneurial experience to our staff. He has a strong background in leading training, sales, marketing and operations organizations, as well as founding his own training and consulting firm. Tim graduated with High Honors from the University of Tennessee with a BS in Business Administration. Tim's love for teaching began when he taught navigation systems while serving in the US Air Force. Later he managed AT&T's Sales Leadership Training Center where he oversaw the development and delivery of training courses to their Business Sales Division across the Country. After leaving AT&T Tim founded his own company which provided Corporate Training Programs and business consulting. He later taught in a small Christian school and at a Gwinnett County public school. Tim's unique background as a veteran, corporate executive, business consultant, and entrepreneur enable him to leverage his vast array of experiences to provide depth, context, relevance and real-life application to the learning environment.
Tim and his wife Laura worship at Decatur City Church. They have two children, Andrew and Elaine, both of whom were homeschooled before going on to graduate from the University of Georgia and UCLA. Go Dawgs!
---
Maren Katz is a native German and moved with her family from Germany to the US in 2007, after living 1.5 years in the Netherlands. With the birth of her first son in 1999, she left the corporate world (pharmacy and pharmacy IT) and became a stay-at-home mom for her 3 children. Always interested in foreign languages and being fluent in English, French and Dutch, she successfully started a kids' English club for her children and their friends in 2002. Since in Germany it is illegal to homeschool, Maren and her family took her husband's job opportunity to move to the US with a stopover in The Netherlands to be able to homeschool. She's excited to share her joy of learning different topics and opening the door to understanding another culture through sharing her German roots. Looking at science from a Christian perspective is a different way to worship the Creator! Maren enjoys reading and sewing to relax. Being able to create with a sewing machine is so much fun, that she can't keep it to herself but loves to inspire others in different age groups to get started, too, with her either individual or group classes. She has also supported her daughter's love for animals by helping her raise a Canine Companion for Independence guide dog puppy, who is now a skilled helper to a former police officer. She loves to worship at Northlands Church.
---
Derek Owens graduated from Duke University in 1988 with a degree in mechanical engineering and physics. He taught physics, honors physics, AP Physics, and AP computer science at The Westminster Schools in Atlanta, GA from 1988-2000. He worked at the TIP program at Duke for two years, teaching physics and heading the Satellite Science Program. He received a National Science Foundation scholarship and studied history and philosophy of science at L'Abri Fellowship in England. He worked as a software developer for six years before returning to teaching. Since 2006, he has been a full time teacher for homeschoolers in the Atlanta area. He and his wife Amor and their two children Claire and David attend Dunwoody Community Church.
---
Kathy Romanoff has an MEd from Georgia State University and a BS in Education from the University of Tennessee. She enjoyed teaching students in the Metro Atlanta Area for eighteen years and has maintained her teaching certificate. During her tenure as a public school teacher she taught various math and science classes, but chemistry was her love. Numerous levels of chemistry, including Advanced Placement, permitted her to develop a thorough - learner based program. Kathy stepped out of the classroom in 1995 and into the home to care for her children . Shortly after this transition, she began to teach chemistry within the home school community. Bruce and Kathy enjoy fellowshipping at Westminster Presbyterian Church.
---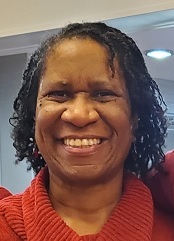 Eastside Director
Michelle Shaw received her B.A. in Economics from Harvard College in 1985 and her J.D. from Harvard Law School in 1989. She practiced law in Massachusetts for six years before she chose to focus on homeschooling her five children. Three of her children have graduated from college and the last two are currently attending college. Michelle has taught teenagers in various capacities for over 20 years. She has taught at Eastside for nine years and has been the director since 2016. She is married to Dr. Alan Shaw, a tenured Professor in Computer Science at Kennesaw State University and the pastor of Christ First Community Church in Snellville.
---
Margaret Shuman earned a secondary English education/German double major and a renewable, 7-12 GA teaching certificate at Berry College. She went on to get a master's degree from Bowling Green State University, OH, in speech and theatre, where she also took graduate level courses in literature and theories of teaching writing. Since graduation, she has taught in two public schools, two private schools, and the home education world. The College Board has officially approved Margaret to teach both AP Literature and AP Language, and has hired her to score SAT essays. She has also led seminars in drama, AP English, speech, and writing at professional development conferences. Margaret and her family worship at Passion City Church. You can find out more about Margaret at www.MargaretShuman.com.
---
Jessica Taylor has been teaching in various settings for 20 years. She received her B.A. in History from Hiram College, continued History and Education coursework at Case Western Reserve University, and has completed the Director's Training for the State of Georgia. She works with ESL students during the summer and has completed the TESOL course through The Global Leadership Academy to teach English as a Second Language. She currently offers tutoring & school break camps through her business, Thrive Academics.
She loves all things that pertain to History, but thoroughly enjoys teaching all subjects! She and her husband have the awesome privilege of homeschooling their 3 children. She and her family are devoted followers of Christ at The Faith Church of Atlanta.
---
During her 15-year tenure at CNN, Valerie Vaughan encountered many enriching work experiences. She was a video-tape editor, wrote news copy, served as an Associate Producer, and supervised and trained many new hires. She spearheaded a campaign to heighten sensitivity and eliminate biased language in CNN story reports. This action resulted in the production of a 30-minute internal training video. Valerie served as the project manager and executive producer of the program. Ultimately, the tape was used for the training and orientation of all new hires.
Always a teacher at heart, Mrs. Vaughan says: "Whenever I learn something new, I feel compelled to teach it to someone else." In 2016, combining her writing skills and her passion for teaching, Valerie developed the All-Write Academy. She is excited to expand her program to Eastside students this year.
All-Write uses creativity and critical thinking processes, to create better communicators.
Valerie Vaughan is a native of Chicago, Illinois. She and her husband have an adult daughter and they live in Snellville GA.
---
Malaika Wells graduated from Florida A & M University with a Bachelor's degree in English. She loves thinking, listening, community building, singing, exploring nature, reading, writing, facilitating, and learning about God, His word, His world, His people, and herself. Malaika has been married to Andrew Wells since 1999 and they are the parents of four children they have intermittently homeschooled since 2012. Her family worships at Godly Love Christian Fellowship and enjoys visiting with other congregations as time and the Lord allow. Malaika has taught adults and children. In addition to being Andrew's wife and the joyful mother of their children, Malaika is a marriage mentor with Coupled in Christ Marriage Ministry. She is also the President of the Stonecrest Citizens Coalition and the co-director of Global Ubuntu, a consulting firm that helps individuals and groups, companies and grassroots organizations increase leadership capacity and community engagement through the use of asset-based community development and popular education principles, and facilitated dialogues.